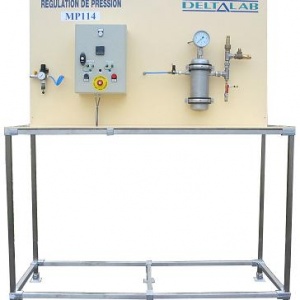 Service : Requires 4 bar compressed air supply (not included)
220 V single phase -50 Hz
Computer for using the software
Dimensions : 1200 x 600 x 1700 mm

Print / download the product sheet
This pressure regulation bench identifies the elements constituting a control loop (measurement, actuator, regulator) and perform control tests on air pressure.
Acquisition module.
This module is composed of:
- RS485 / RS232 converter for PC acquisition
- Windows operating software for reading PID parameters, drawing of curves, configuration of the remote controller and archiving of values.